Second Annual Well Water Dreamers 5k Run/Walk and the Brownie Dash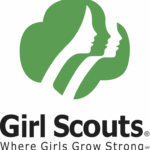 DATE: Saturday, April 27, 2013
LOCATION:   Brandi Fenton Memorial Park, 3482 East River Road, Tucson AZ 85718
START TIME: 8:00am
COST: 17 and under $15 until 4/14 $20 through race day ; 18 and over $25 until 4/14, $30 through race day.
The Brownie Dash is for kids 8 and under and is just $10. Free t-shirt for all participants if registration received by 4/20/13.
Girl Scout Troop #1551 wants to raise money to build a water well in Africa. So they have planned a 5k run/walk along Rillito River Path, because in Africa on average a person walks about 3 miles to get water. They hope you will join them to raise money for The Water Well Project.
We hope to see you there.